Kenyan Interior Cabinet Secretary Fred Matiang'i has gazetted Friday May 14th 2021 as a public holiday to mark Idd-ul-Fitr.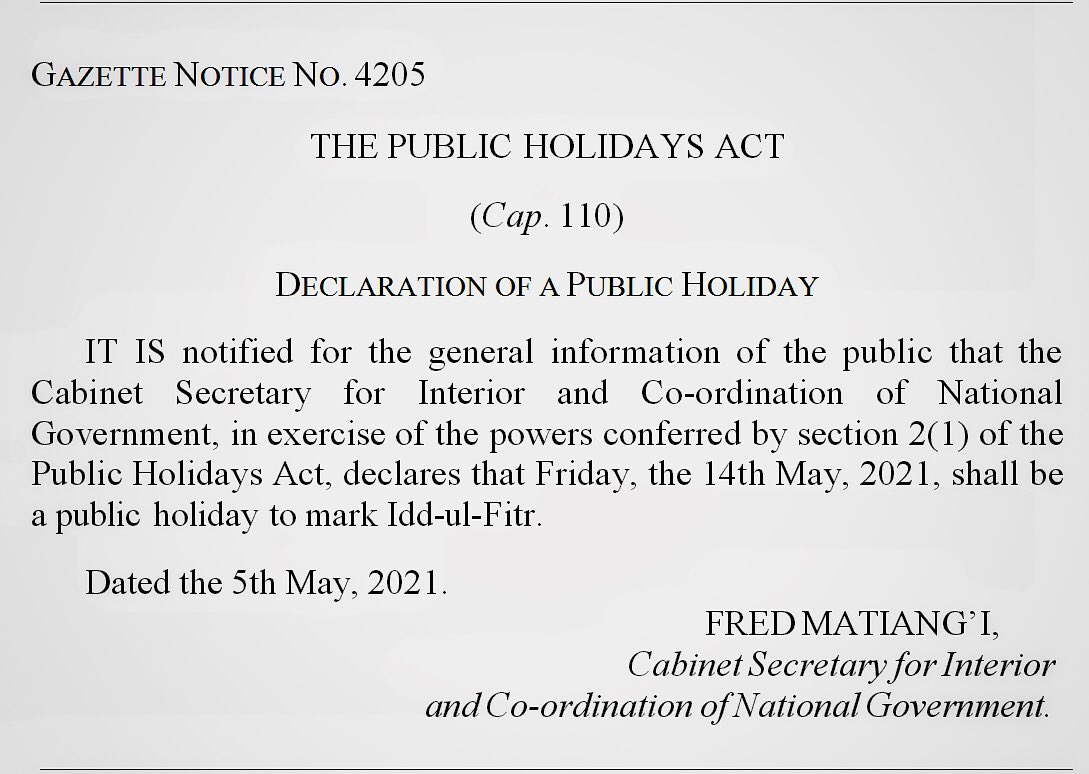 Idd-ul-Fitr, the festival of fast-breaking, is an important religious holiday celebrated by Muslims worldwide that marks the end of Ramadhan, the Islamic holy month of fasting.
The holiday celebrates the conclusion of the 29 or 30 days of dawn-to-sunset fasting during the entire month of Ramadan.
As the date of Idd depends on the sighting of the moon in some parts of the world, there may be variations in the exact date that is celebrated. The announcement of the exact dates of Idd-ul-Fitr may not happen until close to the start of Ramadhan.